The Great ShakeOut April 21st, 2022
Connect with your neighbors and gather at your community libraries to talk about a communal plan and learn more about SAFE neighborhoods. Download your block maps to learn more about your neighborhoods-For maps visit: MAPS For a video explaining basic concepts, visit – Basic Concepts or pres on the Shakeout picture.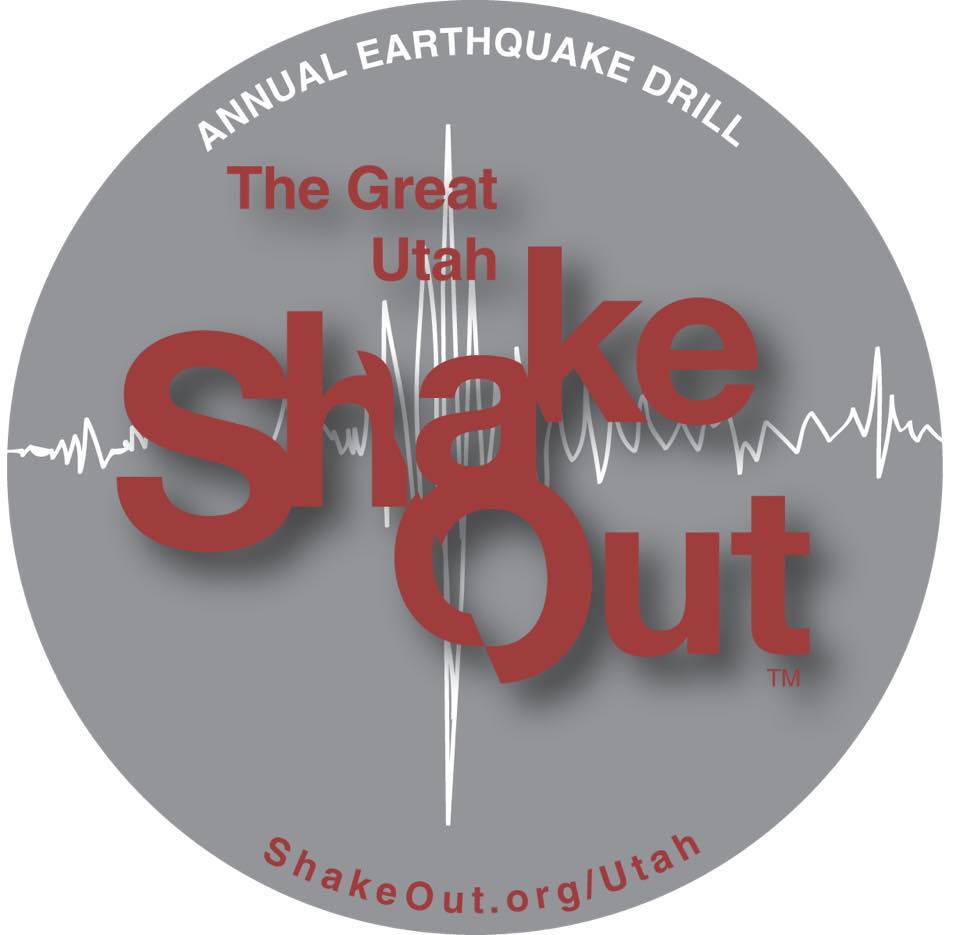 The orientations have NO COST – Contact us! – También en español  safe@slcgov.com
S.A.F.E. Orientations in Salt Lake City 
Purpose: Salt Lake City, in partnership with the American Red Cross and Salt Lake County Emergency Management, has developed a SAFE Neighborhoods program which trains volunteers from each school neighborhood to open, staff, and operate the public elementary schools as community temporary shelters, reunification registry, and communication hubs until outside help arrives.
Length: This is a two-hour workshop.
Description: This instructor-led, basic-level workshop is designed to share information with community members and partner agencies about the Schools Aid Families in Emergencies (SAFE) Neighborhoods program.  The workshop will educate participants about how and why the program was developed; why it is important to the community and provide pre-incident training and orientation materials about the SAFE Neighborhoods plan.
SAFE neighborhoods SLC program manager for S.L.C. is :
Summer Meisner- Preparedness Coordinator
Salt Lake City Emergency Management
P.O. Box 145508
475 S 300 E
Salt Lake City, UT 84114-5508
O:  801-799-3604
The ShakeOut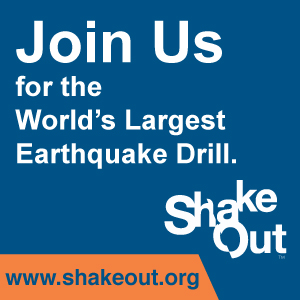 SAFE Neighborhoods
2022 Earthquake Exercise you can do in your neighborhood, Be part of the solution!
"ShakeOut at your public elementary school"
Salt Lake County, Utah.-  All citizens interested in a role or responsibility in neighborhood disaster preparedness and response are invited to prepare and create a large-scale simulation to practice the SAFE Neighborhoods Program on your elementary school. This exercise is should be based on a 7.2-magnitude earthquake and should include activities with amateur (ham) radio, Community Emergency Response Teams (CERT), a SAFE version of Incident Command Post, and medical treatment area with victims.  The Red Cross will be operating a shelter demonstration.
SAFE stands for Schools Aid Families in Emergencies.  The SAFE Neighborhoods Program focuses on public schools being used as "hubs" for public information, family reunification, neighborhood search and rescue, medical treatment, transportation, and coordination with the City.
A primary goal of the exercise is to recruit and put in action block captains, CERT members, Red Cross shelter workers, and people with amateur radio licenses, showcasing how these groups work together and how anyone can help.
Families are encouraged to learn how to check into a Red Cross shelter.  This simple preparation can help children know they can go to their closest public elementary school and check in if they are home alone after an earthquake. After a real disaster, they would be added to the American Red Cross Safe and Well website to register their current status and for their loved ones to access that information.
The ShakeOut exercise provides a great opportunity for the public to see your city's disaster community plans in action through the SAFE Neighborhoods Program.  Every public elementary school/pre-authorized shelter in Salt Lake County will be going through such exercises in the upcoming years.
Things to do when having a shakeout exercise at your elementary school
Participate in the SAFE Neighborhoods Program. Grab your 96-hour kit and go to your closest Elementary, just like after a real earthquake.

Learn how to check into a Red Cross shelter.

As a block leader, send reports to the school concerning your block. Search and rescue teams rely on such information for their operations.  As needed, details would be sent to the City Emergency Operation Center via amateur radio, just the same as it would be in a real earthquake.

Sign up to become a block leader.

Current C.E.R.T. members and spontaneous volunteers will have the opportunity to conduct simulated search and rescue, FRS radio practice/ testing, and head-to-toe medical assessments.

Sign up to become a Community Emergency Response Team (C.E.R.T.) member.

See what the medical treatment area with victims looks like. Children will be able to have disaster makeup and become pretend victims. If you are a medical provider who is not already assigned elsewhere, you can sign up to join the Medical Reserve Corp.

If you own an F.R.S. radio, bring it with you. We will be testing distances for local communications.

If you are a ham radio operator or C.E.R.T. member, sign in and practice your skills.
C.E.R.T. skills are priceless for helping people you love and your community after a disaster. CERT training teaches disaster preparedness for all hazards that may impact our region. You train in basic disaster response skills, such as fire safety, light search and rescue, team organization, and disaster medical operations.
If you are licensed in amateur radio or want to be, contact the Salt Lake Crossroads Amateur Radio Club (www.slcarc.org) to learn how you can assist your community. They can guide you to know what clubs are in your city or in your neighborhood.